Spax lag screws & flat head lag screws manufacturer.
Supplier of construction lag screws, black lag screws, square head lag screws & torx lag screw.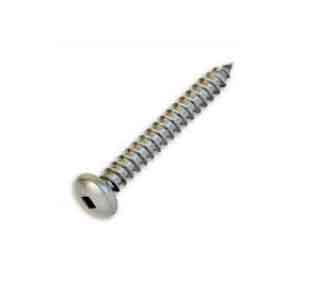 Stainless steel lag screws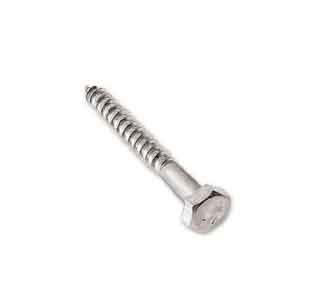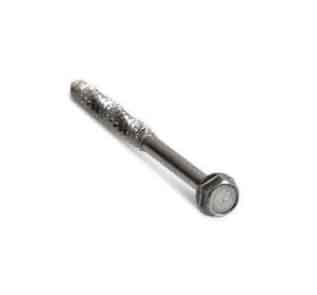 Best grades of fully threaded lag screws, M12 lag screws, masonry lag screws.
Stainless steel lag screws are huge in size and they vary from normal screws like wood screws, self drilling screws, self tapping or sheet metal screws. Flat head lag screws are at least one inch long and ¼-inch thick. These screws require holes to be drilled before fastening. Black lag screws are equipped with a nut to provide extra strength and security to hold structures together. Lag screws can bear much heavier laod than average/ordinary screws.
Specification of Stainless steel lag screws
Product name
Stainless Steel Lag Screws
Place of Origin
India
Standard
ISO 7380, DIN, ASTM, ANSI, JIS, EN, AS, GB

Surface treatment

Passivation /plain
Stainless Steel Lag Screws Size
M2 – M100
Type
Pan/ Round/ Oval/ countersunk/ Truss head
Head
Pan head, flat head, oval head, hex head, phillips head
Stainless Steel Lag Screws Usage
Electric Heating, Machine
Dimensions
ASME B18.6.3 **Exception: screws 6 inches and shorter are fully threaded.
Drive Style
Type I
Stainless Steel Lag Screws Material
18-8 Stainless Steel, stainless steel ss 304/ SS316 A2/A4, SS201, SS303, SS304, SS316, SS316L, SS904L, A2-70, A4-80
Thread Requirements
ASME B1.1, UNC & UNF, Class 2A (Fastenal will inspect and accept parts with a 1A no-go gauge)
Finish
Per ASTM A380/A380M
Finishing
Zinc Plated(Yellow, White, Blue, Black), Hop Dip Galvanized (HDG) phosphorization, Black Oxide, Geomet, Dacroment, anodization, Nickel plated, Zinc-Nickel plated, Brass Plated, Tin Plated, Black Plated, Copper Plated, Gold Plated, Salt fog test
Stock Products
Stainless steel: All DIN, GB Standard and part ASNI standard stainless steel Lag Screws, Example: ISO7380, DIN7981, DIN7982, DIN916, DIN913, DIN7985, DIN912
Specialized in
Stainless steel CSK philip screw, CSK socket screw, Pan head Ph screw, Pan head socket screw, Socket cap head screw, set screw, Pan head torx screw, CSK head trox screw, Wood screw
Production technology
Cold Forged
Manufacturing Process
Wire Drawing, Cold Heading, Insert tapping, Heat Treatment, Surface Plating, Inspection, Packing
MOQ
10 pieces
Delivery time
Regular product is about 7-15 days, custom product will according to special requirement
Others
OEM, ODM, ±0.03MM tolerance
Surface treatment of stainless steel Lag Screws

Passivation
Polish
Anodizing
Sand blasting
Electroplating (color, blue, white, black zinc, Ni, Cr, tin, copper, silver)
Black oxide coating
Heat-disposing
Hot-dip galvanizing
Rust preventive oil

Tolerance of stainless steel Lag Screws
+/-0.01mm to +/-0.05mm
Samples
Yes
Production Capacity
2,700,000 pieces per month
Payment Terms
T/T, Paypal, Western Union, L/C or Trade Assurance 30% deposit & balance before shipping